Your Campus.
Your Community.
Your Way.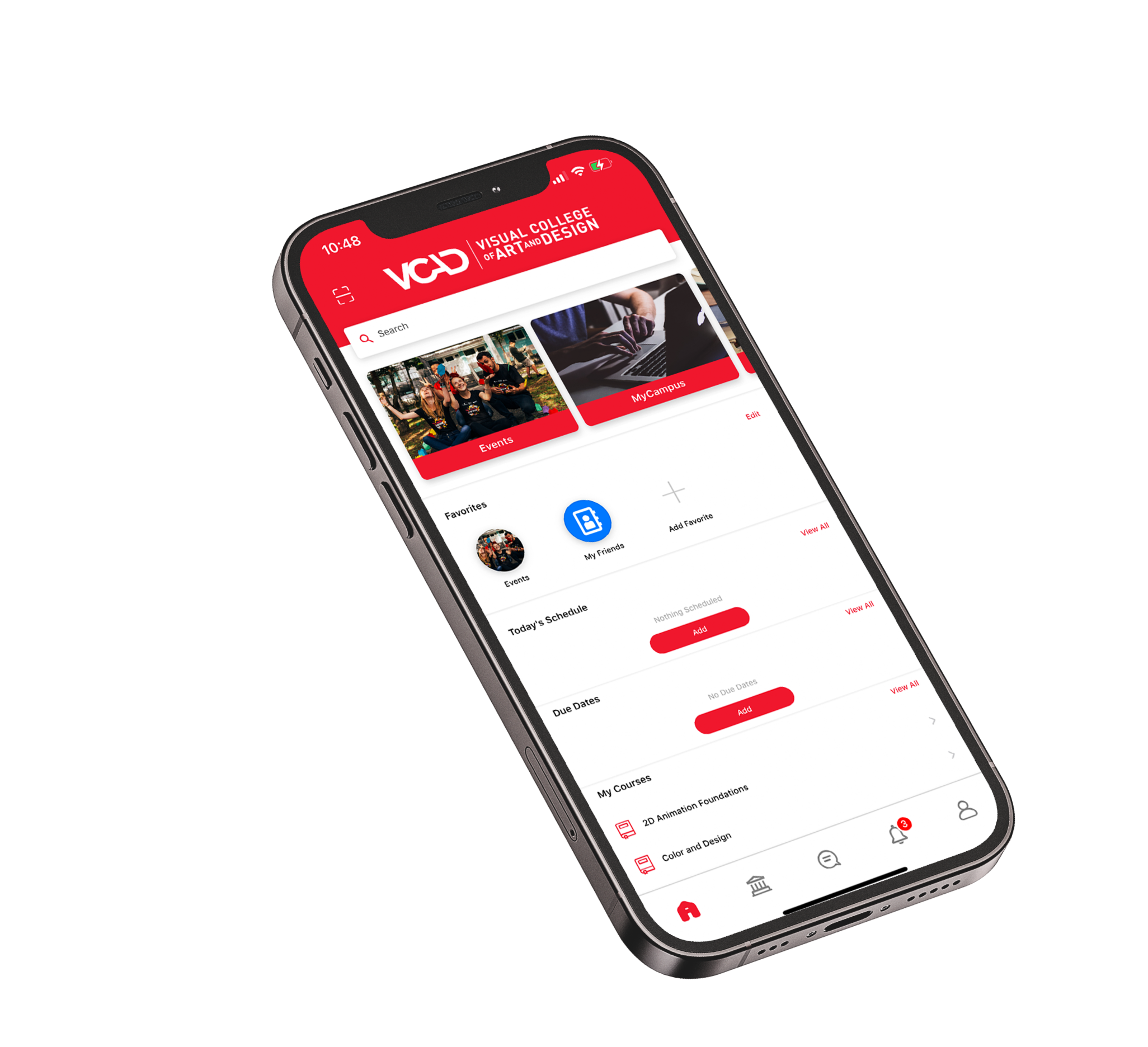 An exclusive mobile app for VCAD students and staff
Designed to be a central hub for everything you'll need throughout your diploma, the VCAD App features college resources, course information, an events calendar and links, discussion channels, grades, and ways to connect easily with other students and your VCAD staff!
Join the fun! Click or scan to download the VCAD App.
Terms And Conditions
+
-
Welcome to the VCAD App! The official campus app for students to engage with the VCAD community on their mobile devices. This app is an extension of the VCAD community, where we desire to create a positive and uplifting virtual environment that reflects our community standards and users must abide by all the policies and rules outlined in the Student Handbook.
Users should be aware that online media such as blogs, websites, chats, and social networking sites are in the public sphere and are not private. Online media that indicate possible misconduct such as inappropriate language, bullying or harassment of any sort, public callouts or shaming of an individual, discriminatory content, threats of violence, plagiarism, use of the app for personal profit, advertising, spamming, or discussions relating to sensitive content, may subject a user to disciplinary action.
Please see below for possible disciplinary actions for misconduct within the VCAD App, depending on the severity and recurrence of the offence:
Written warning
Offending post deleted
User muted
Access to VCAD App revoked
Should inappropriate behaviour persist, the penalty will escalate to the college's progressive discipline policy, as indicated in the Student Handbook.
The application, created by the school for students to interact and connect with peers, staff, and instructors, aims to foster a culture of cooperation and collaboration between users within the VCAD community. As such, there is zero tolerance for inappropriate behaviour, actions, and harassment on the VCAD App.
Would you like to get more information or apply?
Click on the button below and we'll get back to you as soon as possible.
Speak To An Advisor