Architecture Design and Technology
---
VCAD's Architecture Design & Technology program will help you turn your creative aesthetic into a career.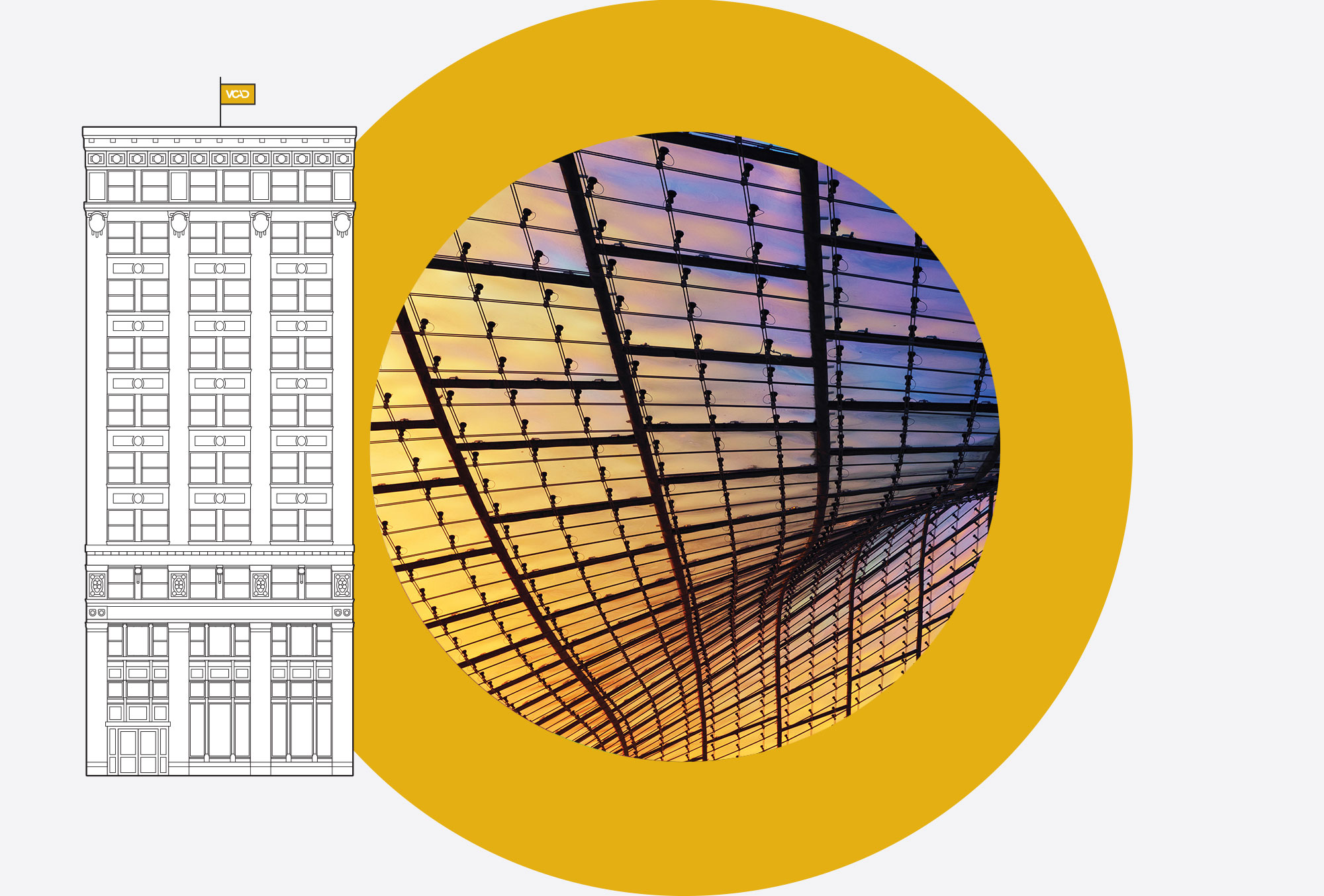 Careers in architecture design and technology give you the opportunity to combine form and function as you use your creativity and technical expertise to create amazing designs. The 73-week Architecture Design & Technology diploma program at VCAD will give you the focused, hands-on training you need to make your mark in the industry.

In this program, you will study the history of architecture, the environmental aspects of architectural design, and explore the theoretical and practical aspects of architectural practices in Canada. You'll also explore project management, construction industry standards, and building materials and specifications.
Job Opportunities
Architectural Firms
Construction Firms
Interior Design Firms
Project Management Firms
Engineering Firms
Quantity Surveying Firms
Property Management Firms
Upon successful completion of this program, you will be able to:
Apply critical thinking, problem solving and design thinking to architectural design and planning problems.
Articulate the differences between roles and responsibilities of architects, civil engineers and contractors.
Produce architectural presentation drawings.
Produce construction presentation drawings.
Apply knowledge of materials to architectural design problems.
Apply specification knowledge to architectural design problems.
Apply Building Code specifications to architectural and construction problems.
Apply contemporary building construction and building technologies to architectural and construction problems.
Apply project management skills, techniques and technologies in managing a building project
Create digital blueprints using contemporary software.
Create 3D digital renderings of contemporary environments and buildings in response to a design problem.
Create an Architectural Study Model in response to a design problem.
Assemble and present a professional portfolio that showcases design skills and talent.
Admissions Requirements
Standard Admission
Alberta high school diploma or equivalent verified by transcript or DAR.
OR
A minimum of 50% in the following courses verified by transcript or DAR:
Math 30-1, Math 30-2, Pure Math 30, Applied Math 30 or equivalent*
English Language Arts 30-1, English Language Arts 30-2 or equivalent**
*Equivalents may include academic upgrading courses.
Mature Students
Students must meet ALL of the following criteria:
Be at least 18 years of age prior to admission (19 for out of province); and
Successful completion of the VCAD Admissions Test.
*Manitoba applicants must also have been out of school for one year in addition to the above.
Discover
Learn from graduates what it's like to study at VCAD.
Get Started Now
Colour & Design

Understanding colour and design principles through exploration and application across media, visual, and applied design genres. This course will introduce students to the fundamental principles of colour theory through design, such as layout, composition, balance, colour science as well as a diverse range of colour theories, and how to employ them creatively. These concepts will be reinforced through specific practical exercises, and activities that will serve to demonstrate how each of the concepts is integrated into functional, purposeful design.
Photoshop I

Understanding the application and importance of image editing and construction as a universal skill in all design genres. This course introduces the students to raster image-editing software such as Adobe Photoshop. Through this 'hands-on' course, the student will learn the fundamentals of design, as well as advanced features, and tips, to prepare images for digital output as well as for print. Emphasis will be placed on technical skills, however conceptual development, and creative thinking and approaches will also be considered in all work. By the end of this course, the student will be able to create, modify, and enhance sophisticated images using raster editing tools, and features; craft special effects; work in 3D space; and prepare files for export to various applications in web, mobile, print, and manufacturing.
Architectural Drafting

This course introduces students to the preparation of two-dimensional architectural drawings. Topics include identification and use of drafting equipment, drafting in scale, basic lettering, line weights, dimension techniques and standard notation conventions. The emphasis is on orthographic projections related to floor plans, elevations, and ceiling plans. Students will gain the skills and techniques necessary to express any design concept graphically. Students will prepare drawings of residential and commercial buildings that are used for construction and for obtaining building permits.
Architectural Design & Practice

This course will familiarize students with architectural design, and architectural practice. A variety of architectural design disciplines will be examined. Emphasis will be placed on urbanism and landscape as influenced by the rapidly changing landscape of the arts and sciences. Students will be introduced to ideas, principles, and architectural problem solving methodologies. Students will begin to develop critical design thinking skills and the ability to imagine solutions in four dimensions.
Drawing I

This course will focus on development of perceptual and descriptive skills through an introduction to a variety of drawing media, techniques and subject matter. Through this course you will acquire a thorough understanding of the elements of art and the principles of organization as related to drawing, be able to demonstrate an understanding of contour line, positive & negative space, perspective, sighting of angles and measurements of relationships in drawing, master basic skills and to encourage experimentation with techniques and materials, both traditional and non-traditional, and explore creative expression beyond preconceived boundaries.
History of Architecture

Throughout history engineers have created a buildings based on utility, structure, and strength. Architects on the other hand take the core of a building's functionality and blend in art and design creating uniquely influencing styles. The course will examine how the design of the greatest structures and buildings have evolved and influenced each other, and what impact this has on design and building construction in the 21st century.
Planning Theory

In this course students will be introduced to the environmental aspects of architectural design and to the analysis of building landscape forms. Students will learn the creative, analytical and planning techniques and processes used in both small and large site development, how architects are able to convey their ideas and the values of society in built form, and how the purpose of architecture as a cultural artefact.
Digital Drafting I

This course is an introductory level course that will explore the fundamental features of industry standard Autocad software. Students will learn to use the tools, features and commands to create simple drawings, in the context of developing a small design project.
Design Studio I - Single Dwelling

This course aims to further develop a student's architectural design skills and by providing them with their first opportunity to create imaginative design solutions working on a single dwelling design project, under Type V Construction.
Drawing II

This course builds upon Drawing I. In this course the student continues to explore the use of more complex shapes and drawing techniques in drawing more complex objects. Topical coverage includes drawing styles, observation of reality, plans, elevations and projections, perspective views, shading, forms and structure, drawing architecture and working with colour and black and white drawings.
Building Construction I

This course introduces students to the fundamentals of building construction and practices, the technology, materials, and techniques used in constructing small-scale buildings, the role of the environment, and the importance of considering what materials to use. Students will conduct practical structural modeling exercises and develop a basic understanding of the quantitative and qualitative behaviour of structures.
Digital Modelling & Rendering I

This course introduces students to industry standard architectural rending software that allows the user to increase the level of detail in their 2D/3D drawings and renderings. Students will also be introduced to Building Information Modeling (BIM). BIM is a process that facilities the generation, sharing and management of 3D visual representations of physical space and the functional components and systems found in them.
Digital Drafting II

In this course students will explore the advanced features of AutoCAD. They will be required to create and modify complex digital design documents representing detailed 3D interior and exterior spaces. The course will begin by exploring the advanced draw and modify tools and techniques before moving onto the advanced drawing and modeling of 3D solids and surfaces.
Design Studio II - Multi-Dwelling

This course leverages the knowledge and skills gained in Design Studio I by introducing students to additional design and building complexities in creating both conventional and nonconventional multi-unit buildings. Students will be challenged to take into consideration environmental and urban issues.
Building Technology I - Lighting

This course explores lighting as one of the fundamental elements in the design of interiors and exteriors. Students will learn the fundamental principles and techniques of working with lighting to create a desired impact on space. The course will explore light sources, daylight, the layer approach to lighting and the different types of lighting applications for residential, office, and other specialty institutions.
Building Construction II

This course builds on the skills and knowledge acquired in Building Construction I. Students will further and apply their growing technical expertise in designing small to medium-scale buildings focusing on structural systems, building elements, material, components, connections, construction methods and detailing. Students will develop a practical understanding of the materials and technical dimensions of building design, current trends in the construction industry, and collaborative practices when with a team of specialists.
Digital Modelling & Rendering II

This course introduces industry standard 3D computer rendering software. Students will use the software to produce three-dimensional renders.
Materials & Specifications

This course introduces the various materials, types, usages, properties of, and conformity to, in their application to exterior façade treatments. Students will research, analysis, sample source and cost materials, based on a set of specifications. The importance of material selection on the construction process is stressed.
Design Studio III - Commercial I

This course builds upon Design Studio II focusing on understanding the construction and designing of commercial buildings. The course will introduce students to the accepted processes and design stages; concept study, space planning, research, analysis, code requirements, materials specification, construction and sustainability. Students will prepare a design package that includes models, drawings and reports. Emphasis will be placed on the design, function, efficiency and buildable construction methods.
Construction Detailing

This course introduces the next stage that comes after the design process is complete. When a building's design intent has been established and approved, detailed technical drawings are then created. In this course students will transform the design using their knowledge of methods of construction into a series of technical drawings.
Environmental Design

Human activity is having a significant impact on the planets' resources, ecology and environment. This course introduces the student to the systems and ecologies that are being impacted by global climate change. Students will examine how this change is influencing resource management, building design and construction practices.
Project Management

Students will be introduced to project management as it relates to building construction. Students will learn about the roles and responsibilities, procedures and protocols, meeting management, documentation, scheduling and inspections in a typical project from the initial phases of construction through to completion.
Codes & Regulation

This course will explore the basic residential, commercial and public building, fire and safety codes as they apply to external building features and the immediate building environment, and how they influence the application of building codes in a buildings internal design and construction. Students will learn how codes and standards impact the design process and how they must be applied to ensure that the final design is compliant.
Design Studio IV - Commercial II

Using a given high-rise mix-use commercial building with basement parking facilities, under Type 1 Construction, students will conduct research, analysis, and space and concept planning studies. Taking into consideration material specifications, methods of construction and sustainability principles, students will prepare a design presentation package that includes models, drawings and reports. Assessment emphasis will focus on the design, function, efficiency and buildable construction methods.
Building Technology II - Mechanical & Safety Systems

This course introduces students to the basics of the Mechanical, Electrical & Plumbing System (MEP). Students will gain an indepth understanding and knowledge each system and how they play an integral part in the efficiency of a building. This will include the relationships between building envelope design and mechanical system design, particularly with regards to sustainability, energy use and human comfort. Mechanical systems include HVAC, refrigeration, plumbing, and fire protection. Electrical and mechanical building codes are studied as well as indoor air quality, communications, life safety and security.
Contract Administration

Students will be introduced to the construction industry standards, the procedures and requirements owners, consultants, contractors, and trades are subject to on a construction project. Students will become familiar with the standards required for all contracts and specification agreements, with respect to the supply and installation services, materials and products, as well as the importance and implementation of liabilities, penalty damages and other legal issues.
Portfolio

This course will prepare the student for graduation and final portfolio completion. The portfolio will showcase the strengths and talents of each student in a branded visually appealing presentation. Time will be spent focusing on content that showcases primary skills.
Construction Documentation

This course introduces the construction drawing documentation process. Students will become familiar with the process of developing the initial part of the documentation through tee-up sheets, drawing list, drawing contents, formats, sheet numbering, label, annotations and procedures as per Construction Industry Standards. Emphasis is placed on understanding the legal issues with respect to accurate documentation.
Design Studio V – Thesis A

This course prepares you to successfully complete Final Thesis I, by introducing you to relevant research, methodology and, design themes. Students will be given a detailed project brief. Using and applying knowledge and skills acquired in the program students will produce an architectural design thesis, with emphasis being placed on design, planning, function, efficiency, buildable, and sustainability. Students will be mentored through the process. Students will present their final project to a review committee.
Design Studio V – Thesis B

This course prepares you to successfully complete Final Thesis II, by introducing you to relevant research, methodology and, design themes. A series of short projects and/or studies will be undertaken to further deepen your critical and theoretical engagement with contemporary issues in interior design. Your thesis will be delivered as a completed final presentation package that includes all supporting drawings and documentations, demonstrating an innovative solution to a design problem. You will present and defend your thesis to a panel of instructors and industry professionals.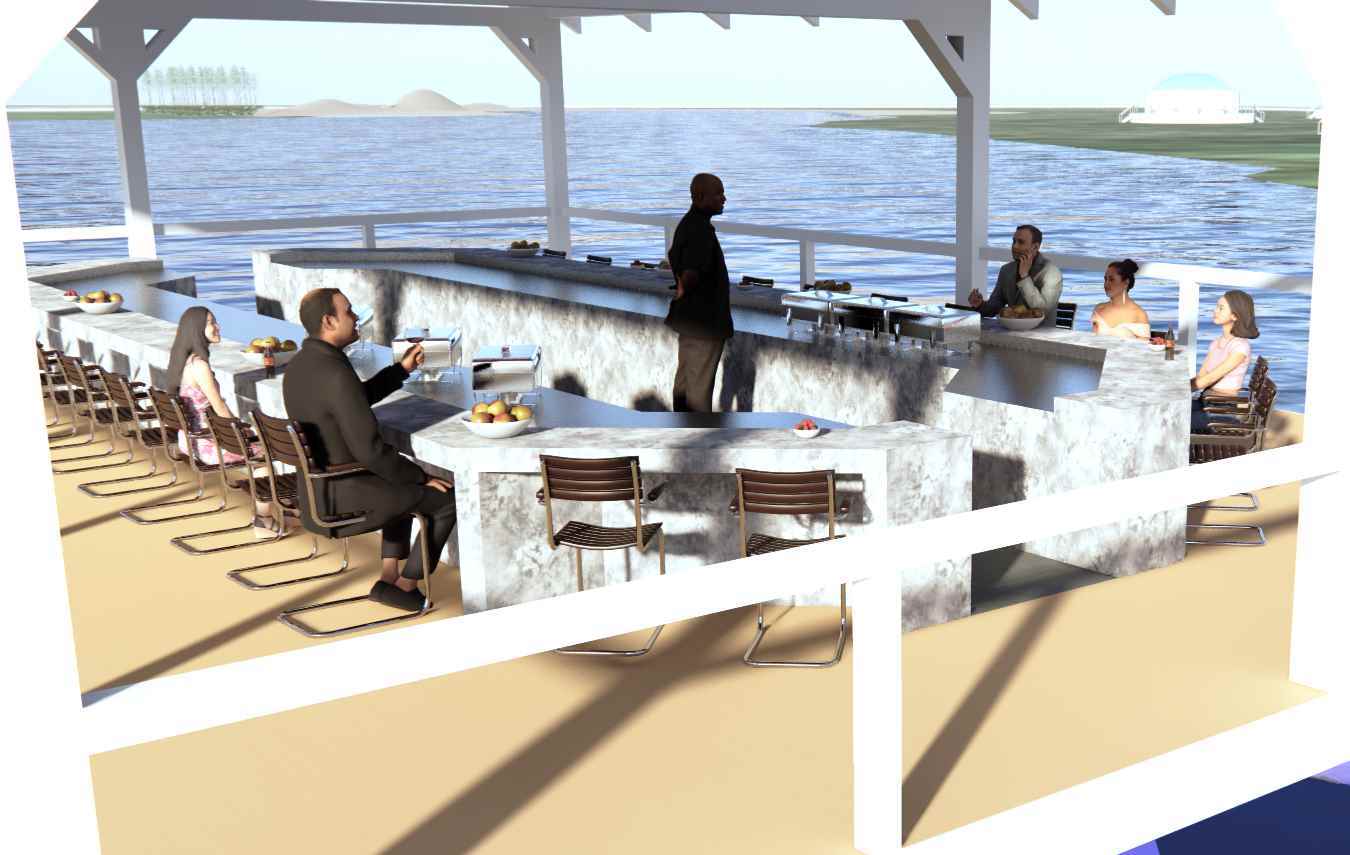 Eric M.
Architecture Design and Technology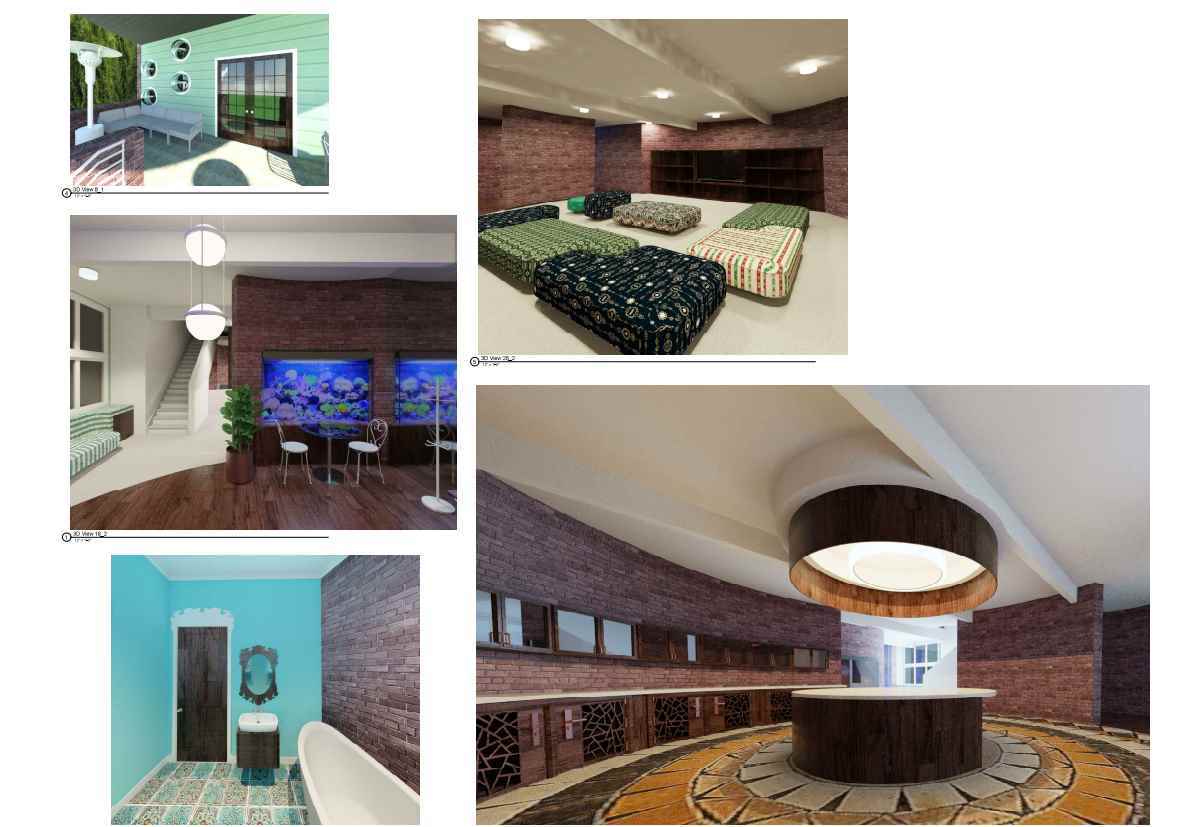 Sarah W.
Architecture Design and Technology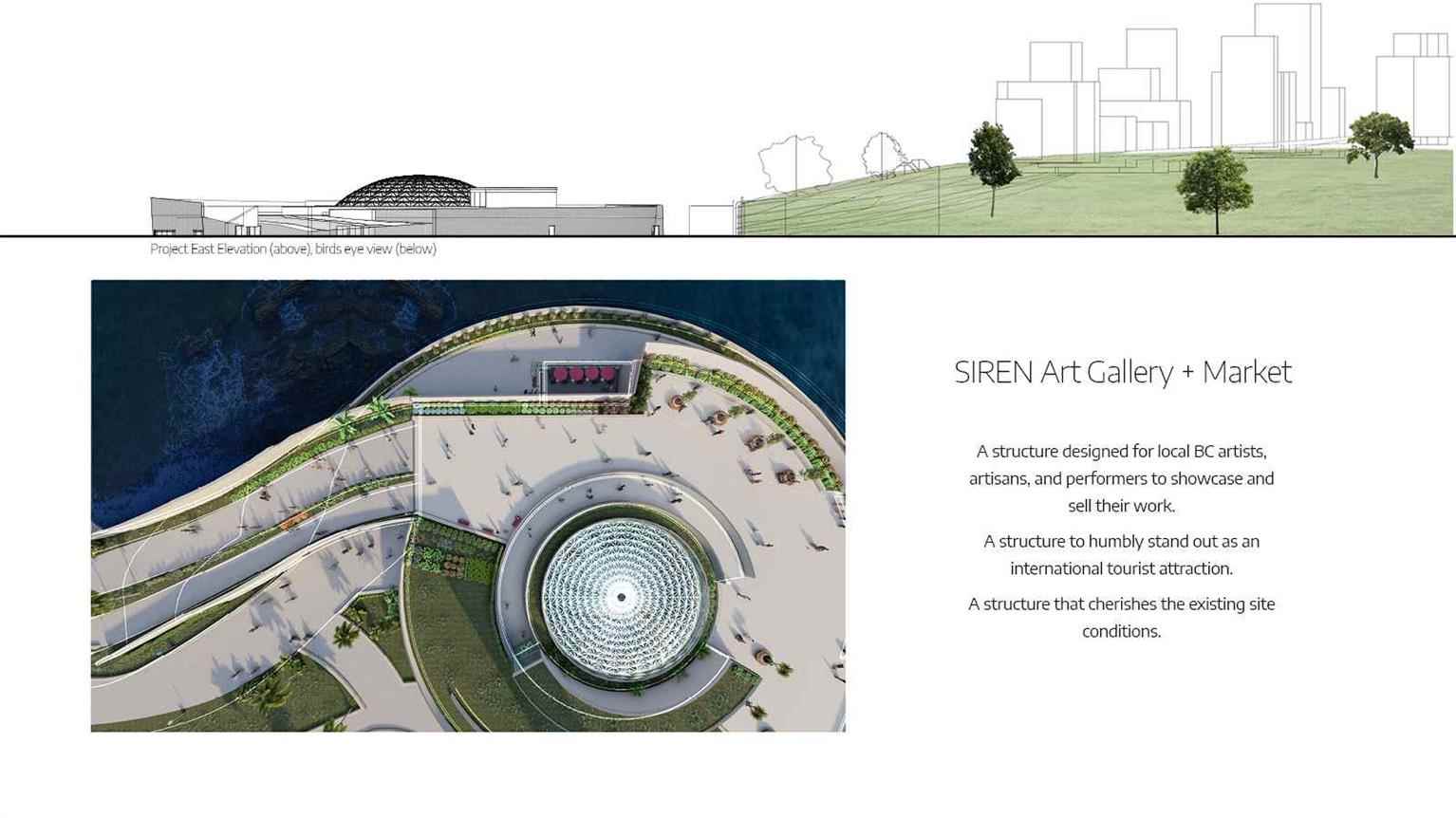 Anthony d.
Architecture Design and Technology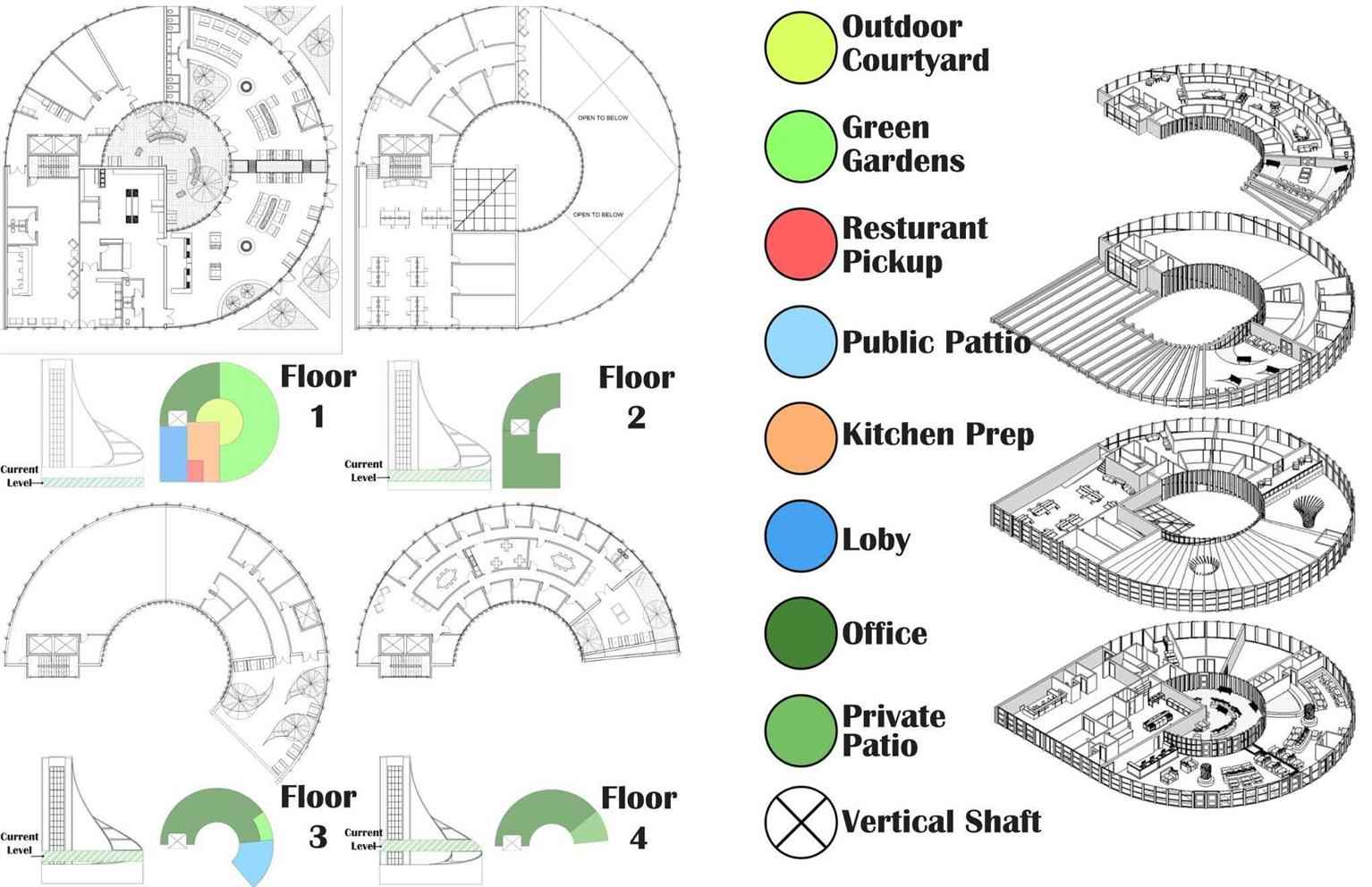 Harley N.
Architecture Design and Technology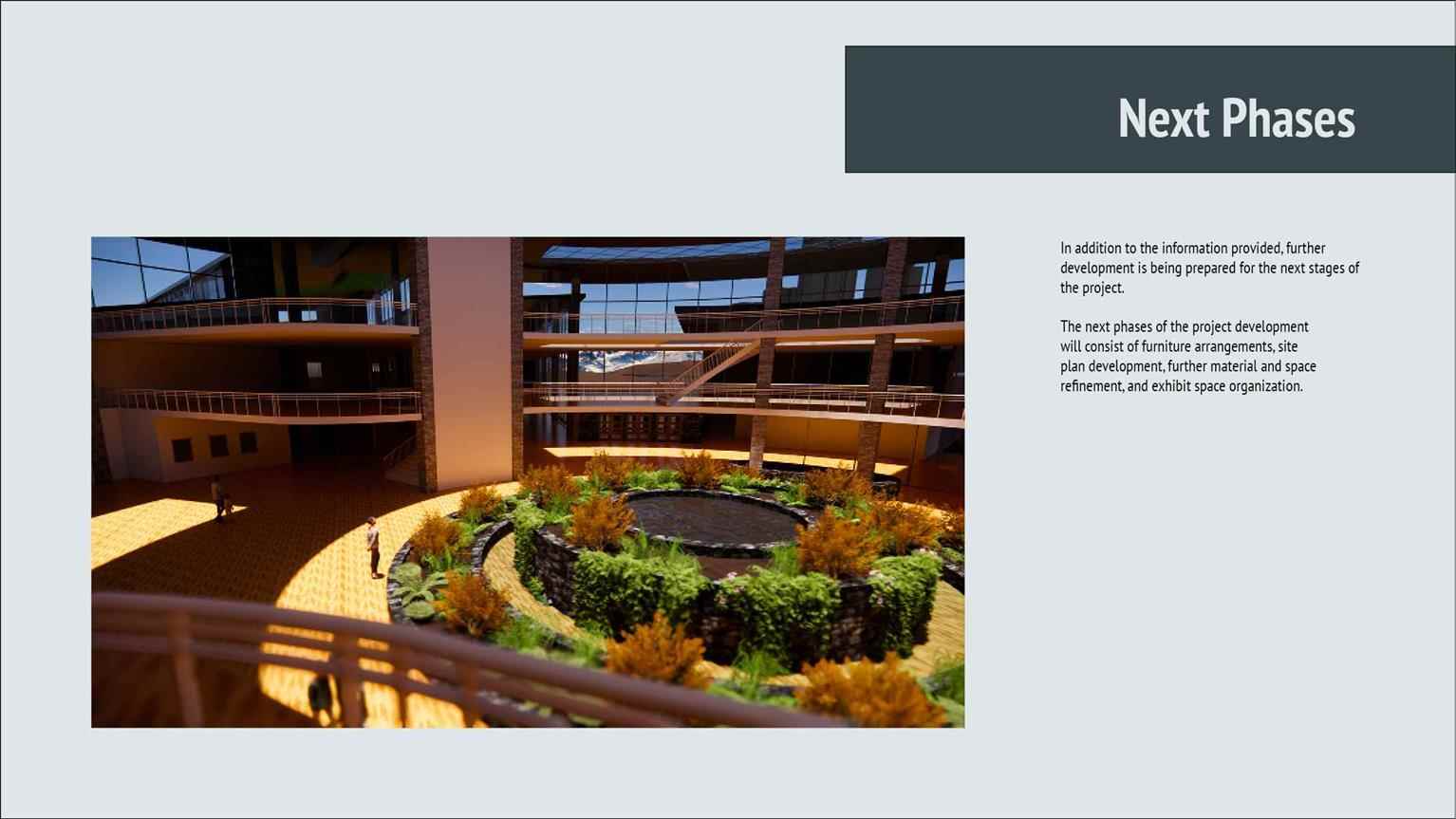 Deron D.
Architecture Design and Technology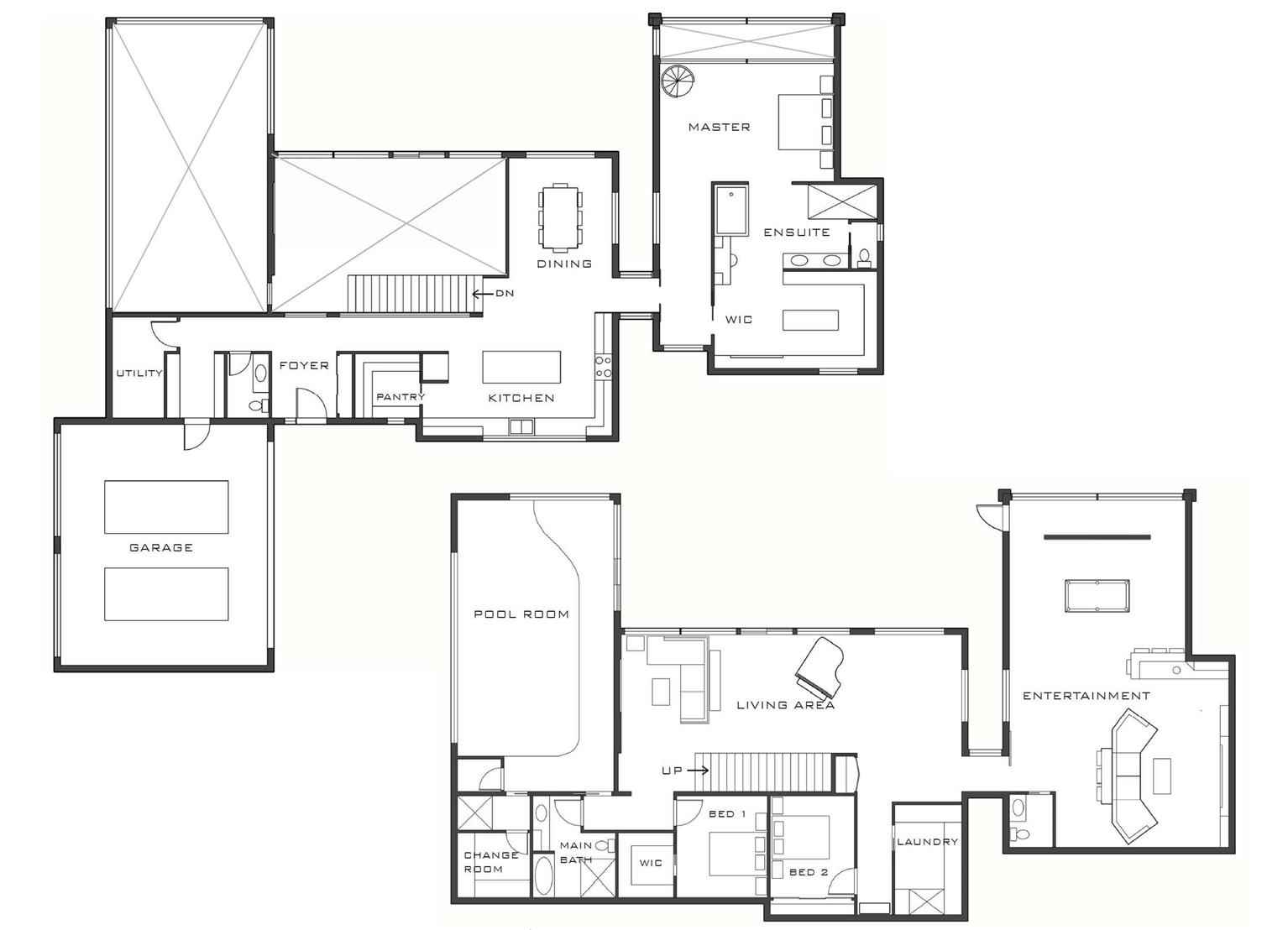 Rebekah B.
Architecture Design and Technology