VCAD Virtual Graduate Exhibition Takes
2021
Published: Tuesday, 12 January 2021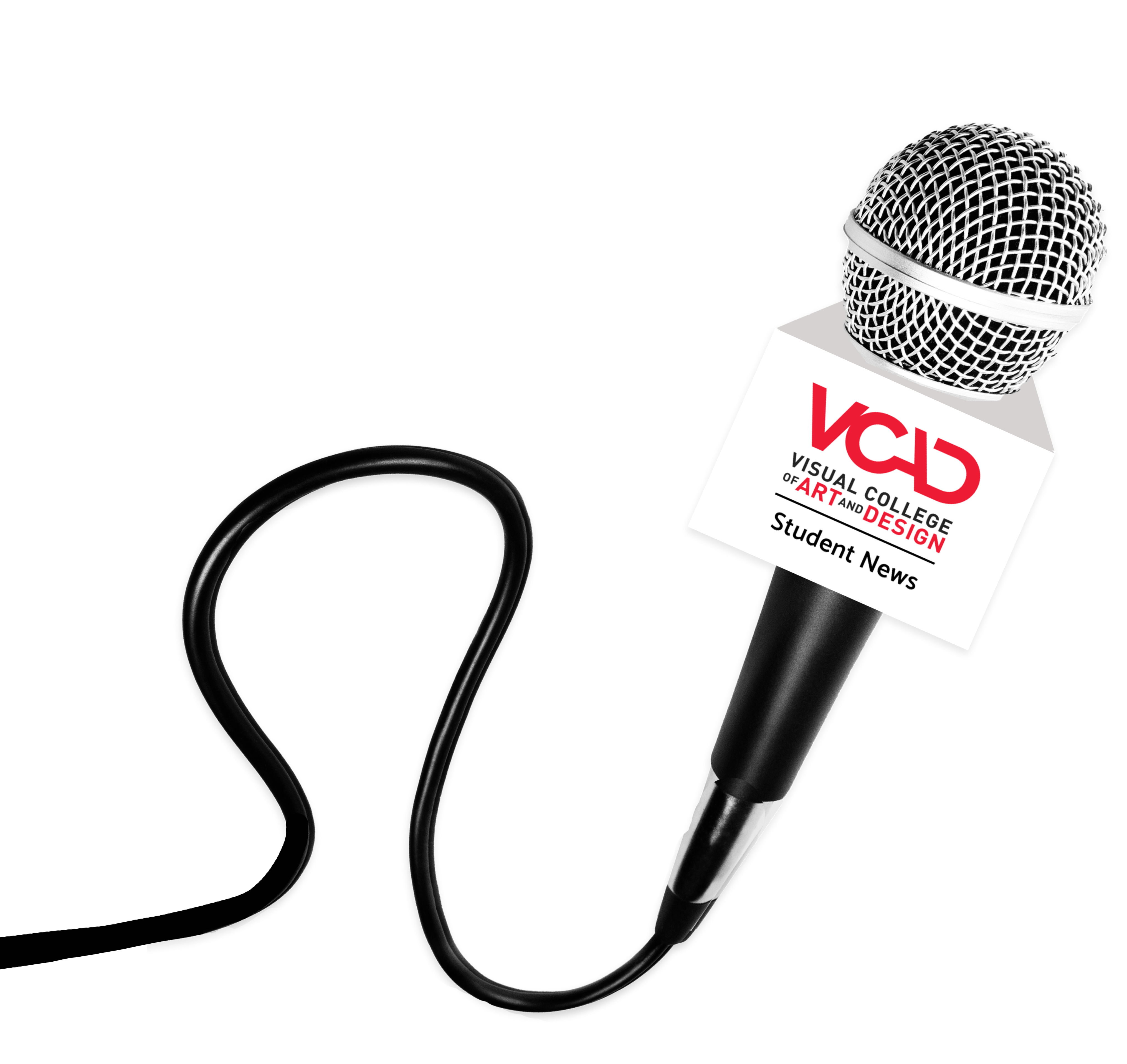 Published: Tuesday, 12 January 2021
We started 2021 off with a STRONG with our VCAD Virtual Graduate Exhibition Winter 2021 on Wednesday, January 6. As two separate events – morning and afternoon sessions – we saw graduates from the 3D Modeling Animation Art & Design, Visual Effects Art & Design, Game Development & Design, Fashion Design, Marketing and Merchandising for Fashion, Architecture Design & Technology, Interior Design, and Graphic Design programs from both Vancouver and Calgary campus. We also welcomed a number of employers from various art and design industries to meet and connect with these graduates.
In our first session, 3D artist and animator Jared A., speaks about his passion for video game animation in robotics and machinery. "I love the idea of creating something that allows people to relate and connect with," says Jared.
During his demo reel, Jared re-created an interpretation of Wall-E, using inspiration from his robotics and machinery interest. Jared was also the proud recipient of the Outstanding Achievement Award for VCAD Calgary in Media Arts.
Rebekah B., Architecture Design & Technology grad from Calgary, was another recipient of the Outstanding Achievement Award for Interior/Architecture programs.
"I believe that as a designer, I am responsible for bettering this world through conscious design, listening to clients' likes and dislikes when coming up with ideas, and quite simply, trying to make everything I make pleasing to everyone around me," says Rebekah.
Rebekah's Green House Home project uses sustainable practices, featuring solar panels to heat the hydronic floors, composting toilets, and a rainwater collection system.
In Graphic Design, we had a number of graduates this term; however, JaeRin K's depiction of serene included concepts to provoke "the beauty of tranquility" to engage a younger audience. JaeRin K. developed a series of icons to create a more visual concept for a line of serums, moisturizers, and masks.
"These packages are 'illustration-heavy' which will catch [the audiences] eye and interests easily," says JaeRin. "Heavily designed packaging will reduce the possibility of throwing them away, right away."
Congratulations are in order to JaeRin, for being awarded the Outstanding Achievement Award for VCAD Vancouver in Graphic Design.
We'd like to thank all of our graduates that participated, the staff that helped run this successful event, and all of our guests that attended. We look forward to seeing you next quarter for another virtual showcase!
Would you like to get more information or apply?
Click on the button below and we'll get back to you as soon as possible.
Speak To An Advisor