Style and Sunshine Rock the
Show
Published: Thursday, 18 July 2013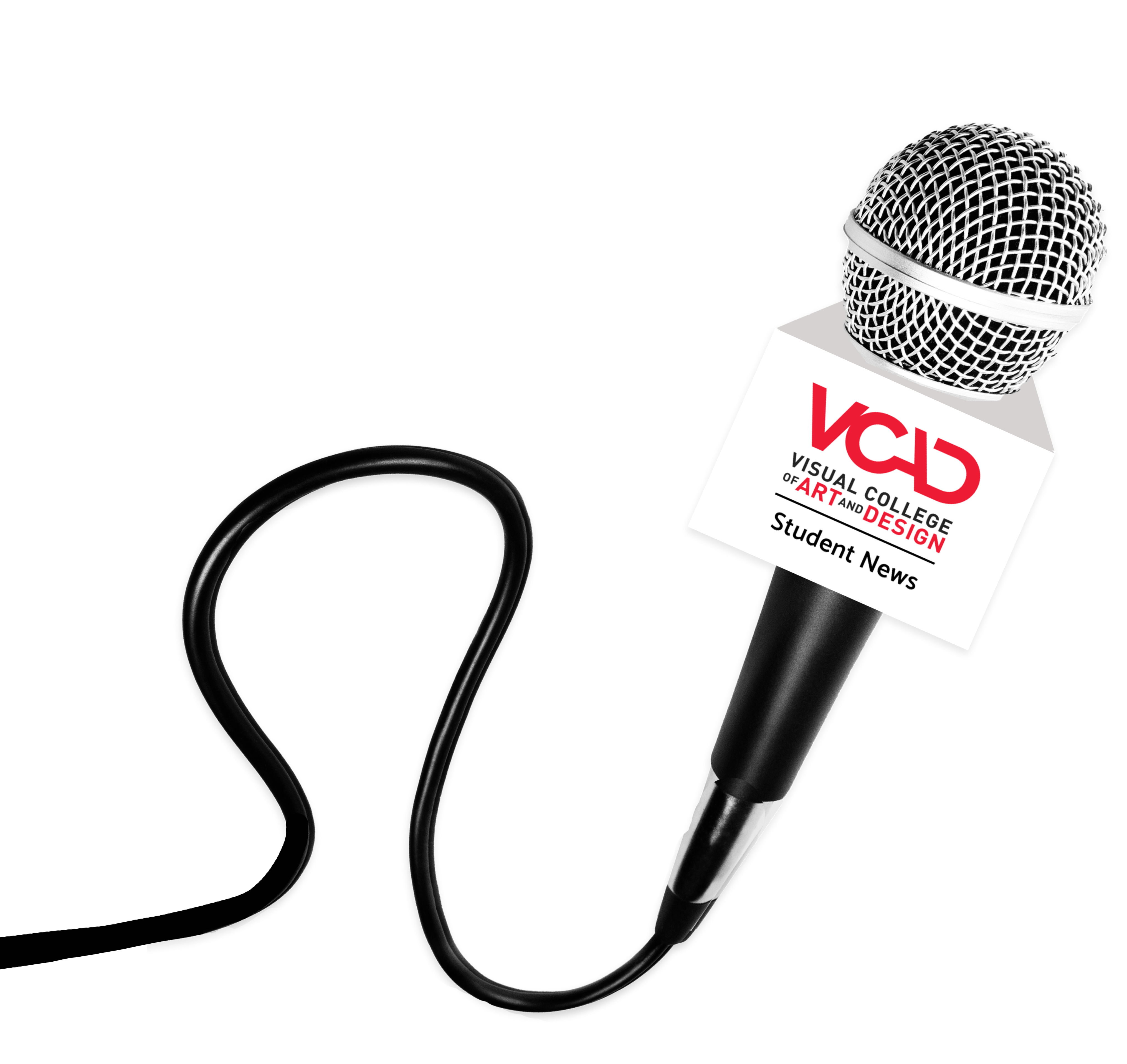 Published: Thursday, 18 July 2013
Local designers wow friends, family and industry insiders at the Scotiabank Dance Centre

The hottest trends of the season hit the catwalk Wednesday night at Concept, VCAD's Summer Fashion Show. Hosted at the Scotiabank Dance Centre, friends, family and insiders from Vancouver's fashion scene joined students and faculty to see how creative VCAD grads really are.

Set on the Centre's seventh floor balcony, Concept brought together looks from six up-and-coming local designers: Olivia Stewart, Zoe Collins, Nicole Fateux, Shaunique Simpson, Ross Victoriano and Evan Ducharme. With a sunny Vancouver cityscape serving as a backdrop, guests saw firsthand how creativity remains the guiding force behind VCAD's Fashion Design program.

As graduates from VCAD's Fashion Design program, the six designers found inspiration in everything from pop culture icons and architecture to ethnic fashion and nature. Olivia Stewart's collection incorporated leather into her eye-catching costume designs. Zoe Collins used earth tones and colours for a bohemian-chic look. While bold fruit patterns dominated Nicole Fateux's playful collection, Ross Victoriano used a striking bright orange in his monk-inspired collection. Shaunique Simpson wowed the crowd with a collection inspired by the women and fashion in Congo, using several patterns, blues and greens. Impressed with Simpson's work, industry reps offered to buy her collection on the spot.

The evening also featured the return of Evan Ducharme, a VCAD alum who showed collections at Fashions Night Out Vancouver and Eco Fashion Week. Since graduating from the Fashion Design program, Ducharme has made a name for himself in Vancouver's fashion scene, launching his own label of women's wear.

Refreshments and appetizers followed the fashion show. Guests had a chance to meet with the designers, chat with industry insiders and review numerous portfolios from VCAD fashion grads. The entire event was organized and hosted by students in VCAD's Marketing and Merchandising for Fashion program.

For more information about the Fashion Design or Marketing and Merchandising for Fashion programs at VCAD, fill out the form on the right.

Would you like to get more information or apply?
Click on the button below and we'll get back to you as soon as possible.
Speak To An Advisor