5 Ways to Network in
World
Published: Friday, 18 June 2021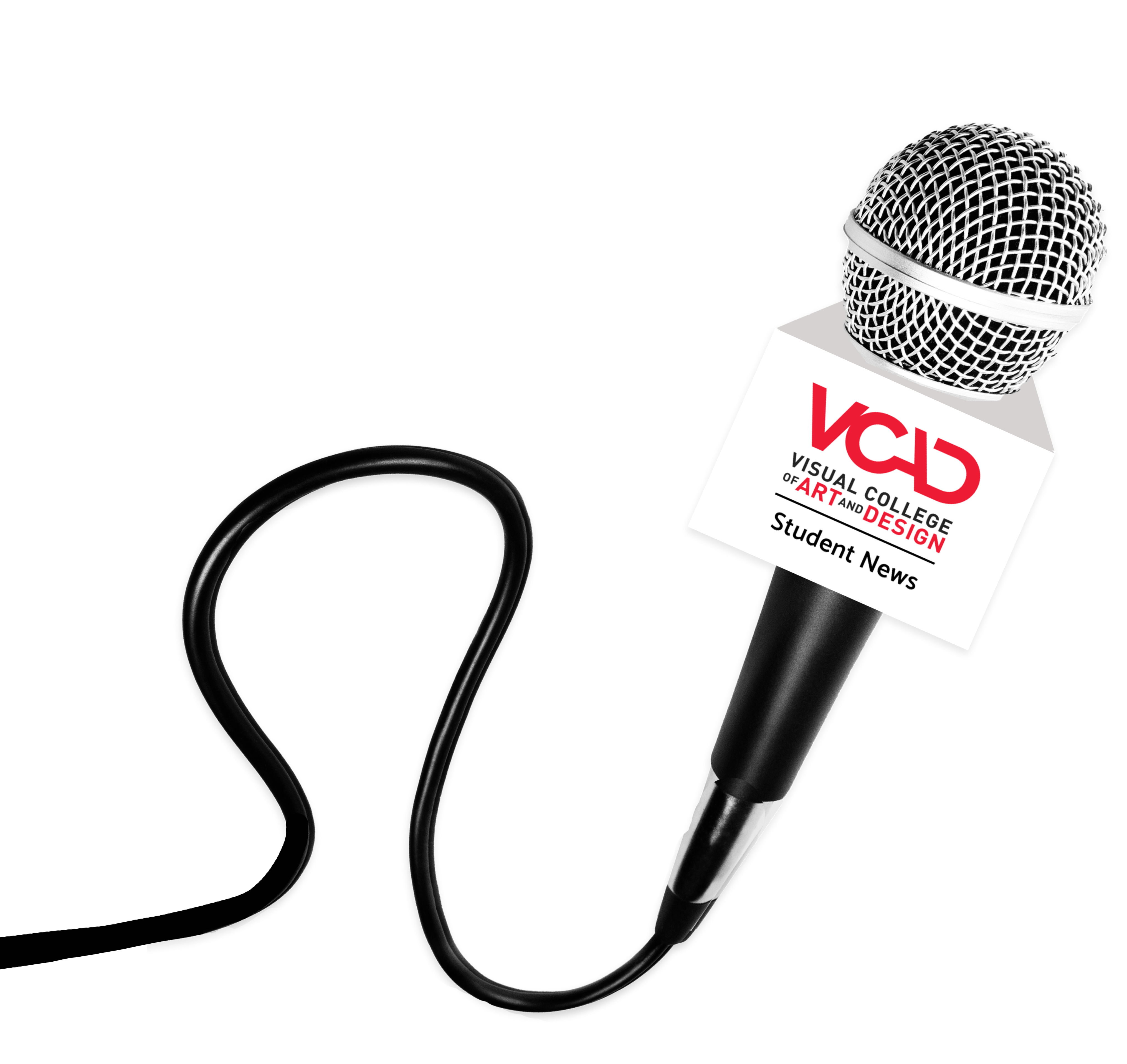 Published: Friday, 18 June 2021
Once you graduate from art school, you'll need a platform to show off your talents – not to mention, an income to support the creation of your remarkable work!
As an artist, one of the most important things you can embark on is networking with other artists and industry professionals. Here are some steps on how to move forward:
Make Connections
Making connections, or networking, is about thinking about who you know (or want to know in the future) and starting productive conversations (one at a time). Networking begins in the classroom, chatting with fellow classmates and learning about their backgrounds, experiences, and directions they want to head in the future. It continues with your instructors – learning about what they studied, their first jobs in the creative workforce, and who else they know in the industry.
From there, you should make it a point to seek out events you'd like to attend in the community (such as private art shows) or find out when you know a specific artist you admire is showcasing their work. Joining professional affiliations – that include annual events, conferences, trade shows, or submission-based award shows – is always recommended as well.
Nurture Your Contacts
Now you've started to develop those meaningful professional relationships with like-minded people, it's important to maintain them with regular and consistent conversations or touch points. This means you shouldn't suddenly email someone you haven't spoken with in years and request favours. Instead, create a two-way conversation and be willing to share your own expertise. Tell them about an upcoming art exhibition, something newsworthy in the art industry they might find of interest, or see what they're up to in their career. This will also help to give you insight into whether the field they are in is right for you. Most importantly, remember to keep the conversation going and check in frequently!
Build Your Reputation
In whatever career you choose, reputation is everything. Especially in the art world, your credibility as an artist is worth more than any salary. Maintain your professional attitude and be authentic to who you are and what you're trying to achieve.
In the digital age, social media is an ally. Your posts can reflect your true and genuine ideas about art. Next time you see a great piece of street art, a unique building or storefront, or something worthy of a photo, share it on your social channels. It shows that you're always thinking about art and where it is present in the community.
Spot Opportunities
Remember those private art shows or community art events we talked about earlier? Keep your ears peeled when you're chatting with your new contacts. Does the gallery require a part-time curator or receptionist on weekends, or does a friend of the artist know someone who's looking for a freelance graphic designer for a website she's building? Whatever the opportunity is, be open to it. The amount of doors this potential opportunity could open for you in the future is limitless.
Be Flexible
Being open to new opportunities requires flexibility. Yes, you may have your serving job on weekends, and your day job as a retail clerk, but if you really want to break into the art and design world, sometimes you have to take on extra projects during any spare moments you have. Maybe you could build your contact's website on weekend evenings after your serving shifts, or moonlight as a gallery assistant every third Saturday of the month.
Think like an entrepreneur: you may have to put in more time and receive less monetary incentive now, but it will pay off in the long run. Whichever way you choose to allocate your time, don't pass up on an opportunity because you can't fit it into your schedule. We all have 24 hours in a day, but it's how we choose to fill those hours that makes all the difference in a striving artist versus a successful one.
Would you like to get more information or apply?
Click on the button below and we'll get back to you as soon as possible.
Speak To An Advisor