Employment Opportunities
Working at VCAD
The Visual College of Art and Design Vancouver (VCAD) is an innovative and dynamic Vancouver-based college of creative applied arts.
VCAD has taught artists and imaginative people to follow their creative passions for over 35 years. Our Art and Design diploma programs cover the fashion, graphic and web design, interior design, and animation industries.

Think you'd be a great fit? Take a look at our listing of current job opportunities.
Work at VCAD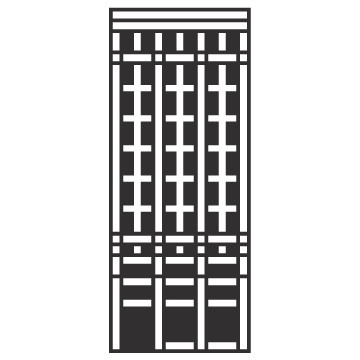 Associate Director of Education
Ongoing Full-Time, VCAD Vancouver
The purpose of the Associate Director of Education is to manage the education department and Instructor team in the coordination, implementation and delivery of all programs. Under the direction of the Campus Director, the Associate Director of Education is responsible for conducting all operations in compliance with the Company policies and procedures and meeting accreditation, regulatory and legal requirements.
Specifically, the Associate Director of Education ​will be responsbile for:
Managing and supporting the student population
Managing instructors and staff to ensure success of students in the educational program
Overseeing the Education department administration and operation to ensure students have an excellent learning experience
Managing the development of educational programs, curriculum and instructional materials, in accordance with relevant regulations
Other duties as assigned. 
To be successful in the Associate Director of Education position, an individual must be committed to developing, maintaining and demonstrating the following:
Education and Experience:
Completion of a post-secondary degree.
A minimum of five years' experience in the education field, preferably in adult education.
A credential in adult education is an asset.
An equivalent combination of education and experience will be considered.
Skills and Abilities:
Excellent interpersonal, oral, and written communication skills
Ability to effectively communicate and interact with all individuals with integrity, empathy and sincerity.
Ability to identify problems, create solutions, and execute action plans.
Interest in pedagogical and multi-modal education approaches an asset.
Ability to motivate and inspire students and staff.
High standards of behaviour, a professional attitude and commitment to quality service.
Ability to make decisions and implement changes independently.
In-depth understanding of the programs and services provided by the Company.
Excellent organizational skills with ability to multi-task.
High standards of behaviour, a professional attitude and commitment to quality service.
Ability to consider and respond appropriately to the needs, feelings and capabilities of students and staff, to provide feedback and treat students and staff equitably.
Click Here to Apply