Art Scholarships Available at VCAD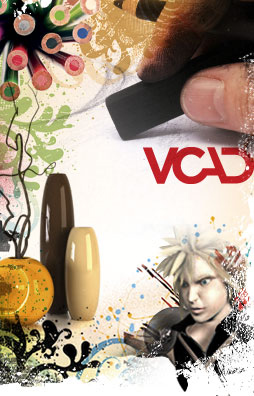 The Visual College of Art and Design (VCAD) will offer up to
$150,000
in scholarships to the Class of 2014.
Scholarship Guidelines:
Scholarships are available to qualified students who are scheduled to graduate from high school in 2014
Up to one full-tuition and four half tuition scholarships will be awarded to top scholarship entrants
Up to 50 partial-tuition scholarships will also be distributed
Eligibility:
You must be scheduled to graduate in 2014 from a Canadian high school or an equivalent foreign institution.
You must meet the eligibility requirements and the individual program entry requirements outlined in the scholarship application package.
Deadlines:
All entries must be received by Visual College of Art and Design by May 23, 2014
Entry Preparation:
To enter, you must follow ALL general competition guidelines listed below AND individual program entry requirements for the program of your choice. Please note: a separate application to the Visual College of Art and Design is required for admission to the school.
Complete an entry form and indicate the program of study for which you've applied
Complete all individual program entry requirements for you indicated program of study
Submit original materials based on your program of choice
Submit a letter from a high school teacher or guidance counselor certifying that entry materials are your original creation. This letter should be submitted on official school letterhead
Submit a current high school transcript
Entries must be contained in one package, and received by May 23, 2014.